The Sheikh Zayed Bin
Sultan Al Nahyan
Mosque Abu Dhabi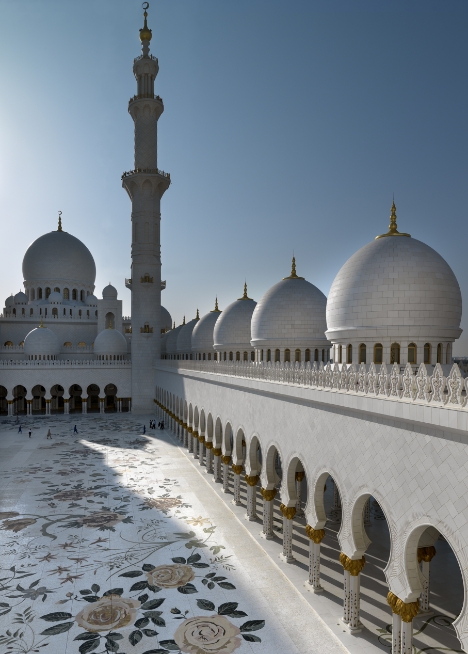 One of the largest and most prestigious projects that Fantini Mosaici has ever worked on, the Sheikh Zayed Bin Sultan Al Nahyan Mosque Abu Dhabi is sometimes referred to as the 'Flower Mosque' because of the lush floral motifs of its mosaics, which were created by the legendary Italian company.
The 17,500-square metre Sahan (courtyard) is said to be the world's largest to be made from marble mosaic. Created by Fantini Mosaici, it features gigantic flowers found in the region, as well as irises, tulips, lilies and roses. Floral motifs and designs appear throughout the mosque: on the floors and walls; even in the hand-carved marble borders.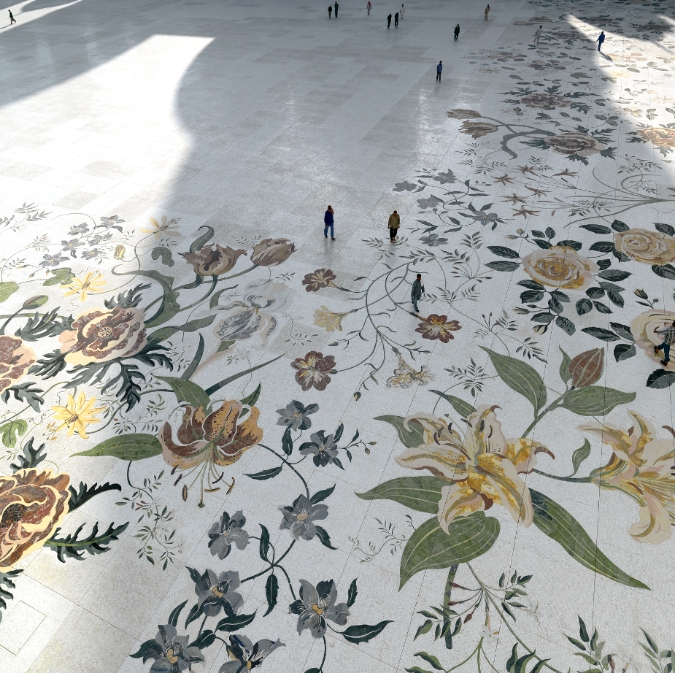 At the centre of the Qibla wall is the mihrab, which was created by Fantini Mosaici from a block of pre-assembled 'massell' marble and handmade glass tesserae inlaid with 24-karat gold. The mosaics – made from noble materials such as marbles, mother of pearl, precious and semi-precious stones, gold and glass – are on an unprecedented scale.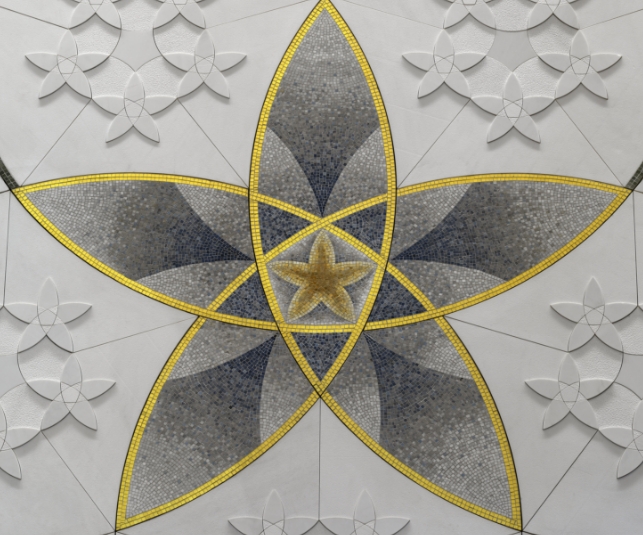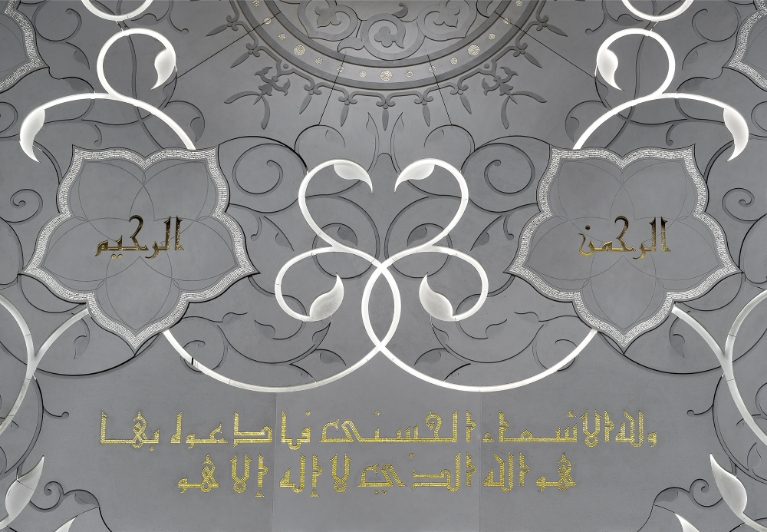 Covering approximately 40,000 square metres of interior and exterior space, they took the Fantini Mosaici teams in Italy and the UAE more than five dedicated years to complete.
The mosque is testament to the vision and values of the late President His Highness Sheikh Zayed bin Sultan al Nahyan, the founding father of the UAE.